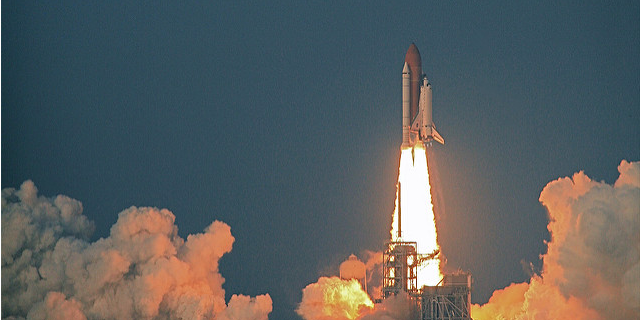 flickr photo shared by jurvetson under a Creative Commons ( BY ) license
Well, we did it. We finally said, "Hello, world" in a big way.
Though LiveSlides has been out on Windows for some time, and was released on the Mac a couple months ago, we've not really let the world know we're here. Well, now we have.
After the release of the Mac app, we completely redesigned the website, added new content and just this week sent out our official launch press release. As of this moment the press release has been picked up by hundreds of sites. Though most readers hail from right here in the U.S., many have found us from the UK, India, Portugal, Germany, Finland, China, Singapore, etc.
So we just wanted to take a moment to say, "Hi!"
The how and the what for
For awhile now we've been telling you what you can do with LiveSlides, like insert YouTube videos in Keynote and PowerPoint, display a Twitter feed in your presentation, embed a live dashboard in your slide deck, etc. But what do people do with that? When the rubber meets the road, how do people use LiveSlides?
Here are a few ways folks use LiveSlides to make their jobs a bit easier.
Events
Event Organizers can use LiveSlides to insert a live tweet wall into PowerPoint or Keynote to encourage attendees to share about the event on social media and even engage with guests, answering questions, and providing support.
Sales
Real Estate Agents are able to embed maps into their team meetings to show the location of properties and nearby amenities. They can even zoom down into street view and give team members a real view of the area.
Sales teams can use LiveSlides to demo online products, show video, and interact with clients via polling to get honest feedback, all within a single presentation deck making for a smooth
Business
Business Analysts and Project Managers use LiveSlides to show live dashboards during daily standups and weekly meetings to keep teams on track and navigate project hurdles.
Corporate Training & Education
Trainers use LiveSlides to make sessions that grab trainees attention and really pop with video illustrations. Interaction through Poll Everywhere questions gives trainers instant feedback and keeps students and employees engaged. LiveSlides can be used to demo the company's e-learning portal for new hires and showing them how navigate the organization's intranet and where to find information in Sharepoint or other document repository.
Where will you go?
We'd say the sky's the limit, but every time we turn around someone has found a new way to put LiveSlides to a new use, so we're not even sure about that. What we are sure of is that LiveSlides can be used to make any presentation, meeting, or public engagement more impactful.
Tell us how you'll use LiveSlides.