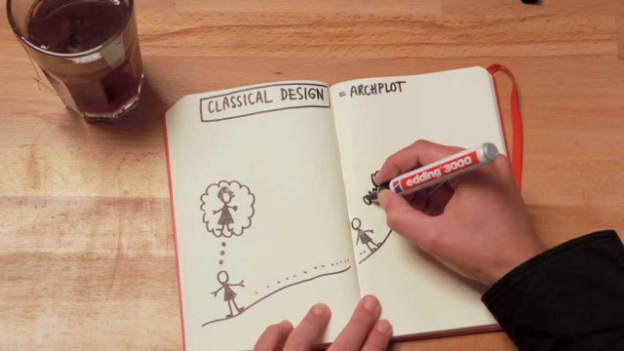 LiveSlides makes it easy to incorporate Prezi's visual storytelling capabilities directly into PowerPoint.
The method of Loci (also known as the memory palace technique) is one of the oldest and most widely-used mnemonic devices in use.
It has its roots in a cheerful little story: ancient Greek wise man Simonides was attending a banquet when he was called outside, at which point the building collapsed, killing everyone inside.
The bodies were too mangled to identify for burial purposes, but Simonides found that he could identify the victims by rummaging around in his mind to recall where the diners were seated before the collapse.
In other words, Simonides took advantage of the mind's unique relationship to physical space to supercharge his memory.
In Pioneering Studies in Cognitive Neuroscience, Richard Roche and Sean Commins explain:
In the method of Loci, the contents of a shopping list can be retained by imagining each of the grocery items in a different location as one navigates through one's own home; for example, sausages at the front door, eggs on the stairs, and so on. Clearly, memory appears to benefit from the use of a spatial framework.
When you're giving a presentation, establishing spatial relationships in your content can help your words stay firmly entrenched in the minds of your audience.
That's precisely what Prezi does.
Prezi is an ingenious little piece of presentation software that works in your browser. Unlike traditional presentations, Prezi establishes a visual relationship between slides.
In a traditional PowerPoint, slides are cut off from each other: once you're finished with slide three, it disappears into the ether, making room for slide four as soon as you press a button.
In Prezi, every piece of information is placed on one gigantic board. When you move to a new slide, Prezi zooms in to focus on a particular piece of content arranged on the board. When you move to the next slide, it zooms out, then zooms into the next.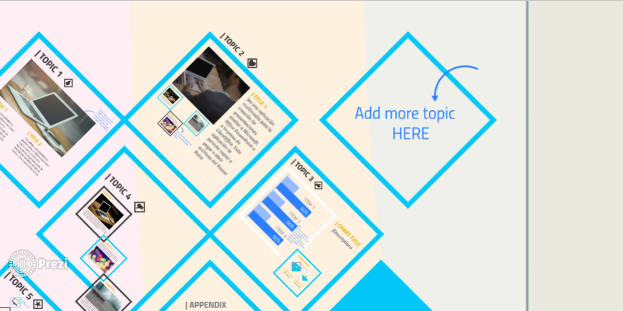 So instead of putting your slides in vacuum, Prezi establishes a visual, spatial relationship between the ideas you're presenting.
Unlike static slides, Prezi combines motion, zoom, and spatial relationships to engage your audience and help them remember your message. — Prezi.com
You've probably seen the concept in play before with the incredibly popular RSA Animate, which uses one giant board to illustrate TED Talks, zooming out at the end to show that every piece of information in that talk is related to one another.
So are you rushing out to learn an entirely new way to present? How do you project Prezi on a big screen? Can you control it remotely? Can you embed a YouTube video? Do you have to completely scrap the 62-slide PowerPoint you've been slaving over?
Well, no.
Because LiveSlides makes it incredibly easy to embed a Prezi directly into PowerPoint. It works just like any other LiveSlides slide: just pop in the url of the Prezi you want to embed, and voila!
Now you can set up your topic with slides one and two, prime your audience with a YouTube video in slide three, and transition seamlessly to a Prezi in slide four.
All directly within the presentation software we all know and love: PowerPoint.
You get an incredibly versatile form of visual storytelling, your audience gets a more memorable experience, and you didn't even have to get invited to an ancient Greek banquet to pull it all off.
Check out Prezi over here - there are loads of free templates to try out — then check out this page for more tips on embedding Prezi into PowerPoint with LiveSlides. Soon you'll be putting "presentation ninja" at the top of your resume.
Power to the Point.