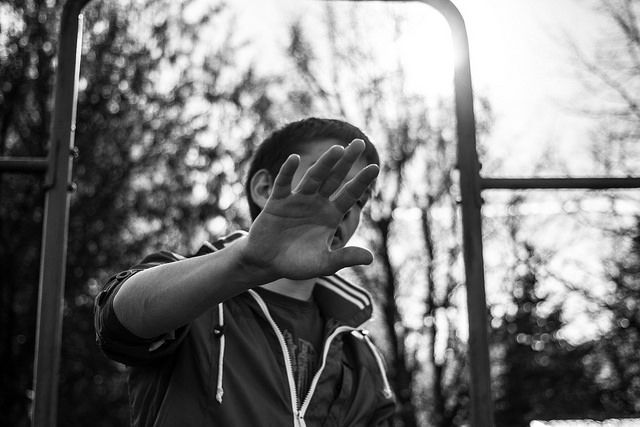 Recently, we shared a secret, ancient practice proven to make boring PowerPoints riveting: video.
And while we stand by that bit of wisdom—some of our amazing readers even emailed us to tell us about their own success stories—we have to come clean about something.
Every bit of magic has its light and its dark side. So now let's talk about the dark side of using video in presentations. Consider this your word of caution.
Like Hammer pants, just because you can embed video in PowerPoint doesn't necessarily mean you should.
When NOT to use video in presentations
The trick with using video in presentations is to know when they align with your goals as a presenter, and when they don't.
So let's start with a simple definition of your goals as a presenter, courtesy of Microsoft Edge developer and open source enthusiast Christian Heilmann: "A good presentation stands and falls with you as the presenter," Heilmann said in a Mozilla FAQ video spot. "Your job is to educate and entertain an audience and get them excited about a certain topic."
In some cases, video isn't always the best way to do that, since, as Heilmann puts it, "you become another spectator of your own talk" when you play a video to your audience.
If your primary objective is to position yourself as the expert on your topic, putting yourself on the same level as your audience can have subtle psychological effects that run contrary to your stated goal.
It's a classic example of the first of Aristotle's three means of persuasion: ethos, or establishing your own credibility. In this case, rather than listing your credentials, you're separating yourself from the pack to create a degree of healthy separation.
So when do I use video?
Use video when you want to create a shared experience, rather than solidly positioning yourself as the expert in the room. Elise Ramsay of Wistia elaborates:
"When I'm presenting, I want to feel like I'm having a conversation with the audience. It always feels more natural to relate to someone after having a share experience, and I find that watching a video together can provide that shared experience in the room. After a short video, if you play your cards right, you're all on common ground."
Common ground can be a powerful thing, so you'll want to keep that goal in mind throughout the rest of the presentation and keep the shared experience going. You could, for example, actually sit with the audience while the video is playing, or even while you give the presentation.
If you use live polling during the presentation, get in on it- vote on the poll yourself, and make sure everyone knows you're voting. Some presenters even create a short exercise that they themselves take part in.
If you want to create a shared experience, there are a ton of ways to do it. Video is just part of the equation.
Wrap-up
The trick with video is simple: instead of adding a video to your presentation merely for the sake of adding a video, consider whether it lines up with the specific goals of the presentation. If it doesn't, try another form of engagement (suggestions: tweets, polling, project management). Power to the PowerPoint.